Software Development
Still not found the system that you really want? We can help you develop exactly what you want using industry standard development platforms and security. We have worked with schools, multi-academy trusts, charities, education providers, local authorities and large corporates.
We specialise in the aggregation of data sets to produce meaningful reports. However, all projects (no matter how big or small) are managed and delivered with the same level of professional expertise and attention to detail.
Data Training for Governors and Trustees
In the "10 key questions for governors to ask"
"How are we going to raise standards for all children, including the most and least able, those with Special Educational Needs, boys and girls, and any who are currently underachieving?"
2010 White Paper "The Importance of Teaching"
"Inspectors should evaluate:-
How rigorously governors and supervisory boards challenge and support leaders and managers, holding then to account for tackling weaknesses and further improving outcomes for all pupils"
Ofsted "The evaluation schedule for schools"
The Need
Massive changes are going to happen to education performance data, has the SLT got the time to keep abreast of all changes as they happen and relay this to governors;
New performance tables
Getting rid of statutory targets
Ending CVA measures
Increased emphasis on narrowing the gap
Families of schools
Using a third party to train your governing body avoids any perceived conflict of interest (those being governed training the those doing the governing)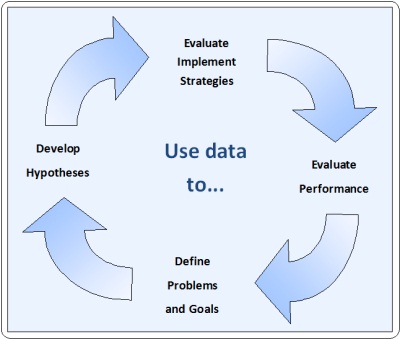 What You Get
A course tailored specifically to the needs of governors
Planning and support materials to help you design and schedule effective  performance reviews as part of your governor meetings.
High quality consultative support
Why Different Class?
A team of  professionals with a wealth of experience and knowledge in effectively creating and utilising pupil performance information to improve outcomes
Excellent knowledge of the school environment and available data sources
Outstanding knowledge of performance and attainment data
Expertise in delivering  training
What It Costs
£150 – For a twilight session, £250 for a half day session (subject to our environmental training policy)
Different Class, Denise Coates Foundation Building, Keele University, Keele, Staffs, ST5 5NS
Monday-Friday: 8.30am - 4.30pm